Reflection of Love: How will we reflect, reinforce, and redirect the light of Christ?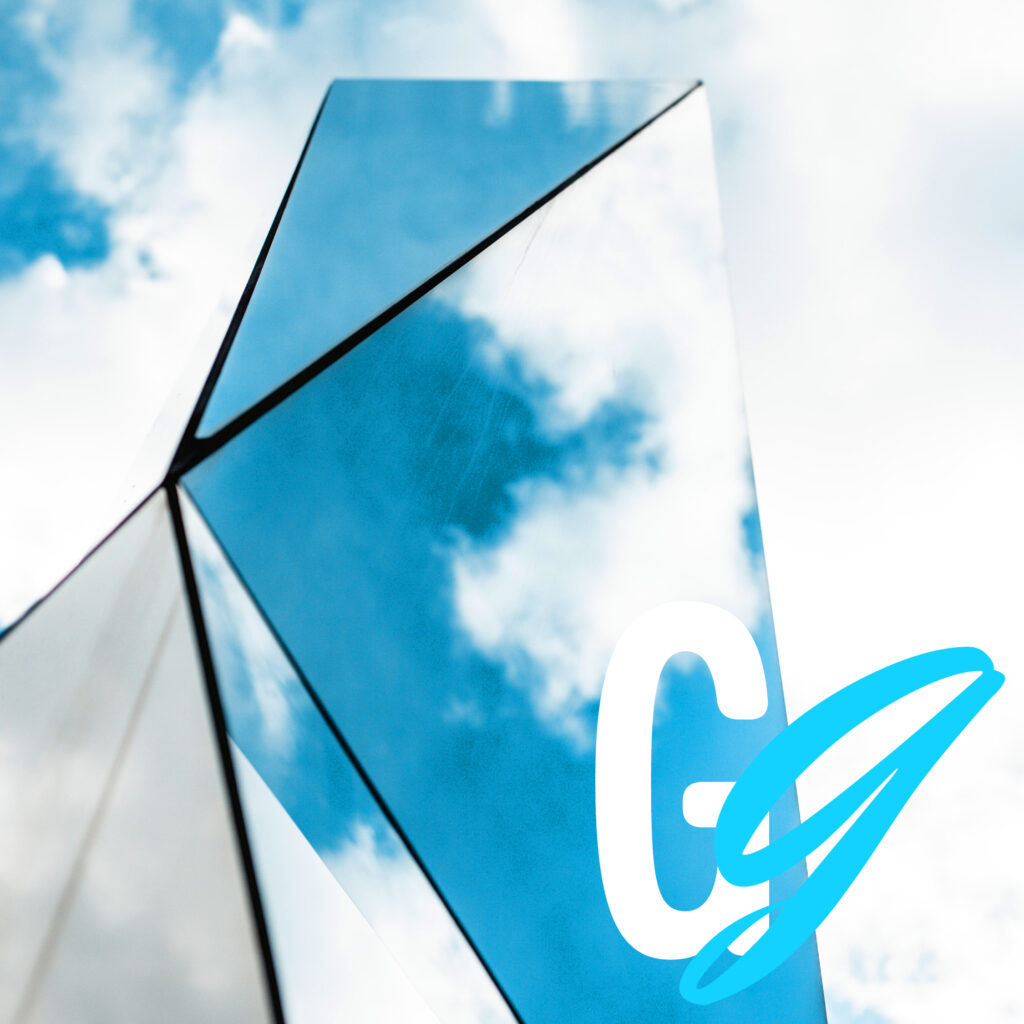 In this issue:
Pastor David Averill shares how knowing where our church came from can help us see where we are going, and how we fit into the future.
Pastor Appreciation Month: Tell your spiritual leaders how much you care!
Craft Fair Volunteer Opportunities
Trunk or Treat during Wonderful Wednesdays
Friendship Dinners are back! See what's on the menu for the month.
A new travel opportunity is coming with Journeys of Paul in Turkiye & Greece.
Commitment Sunday is October 30. Did you get your heart cards?
Our semiannual Living Love event is November 5. Learn how to be part of it.
It's time to load those shoeboxes again! Learn about Operation: Christmas Child
PLUS Crafts, studies, meetings and more.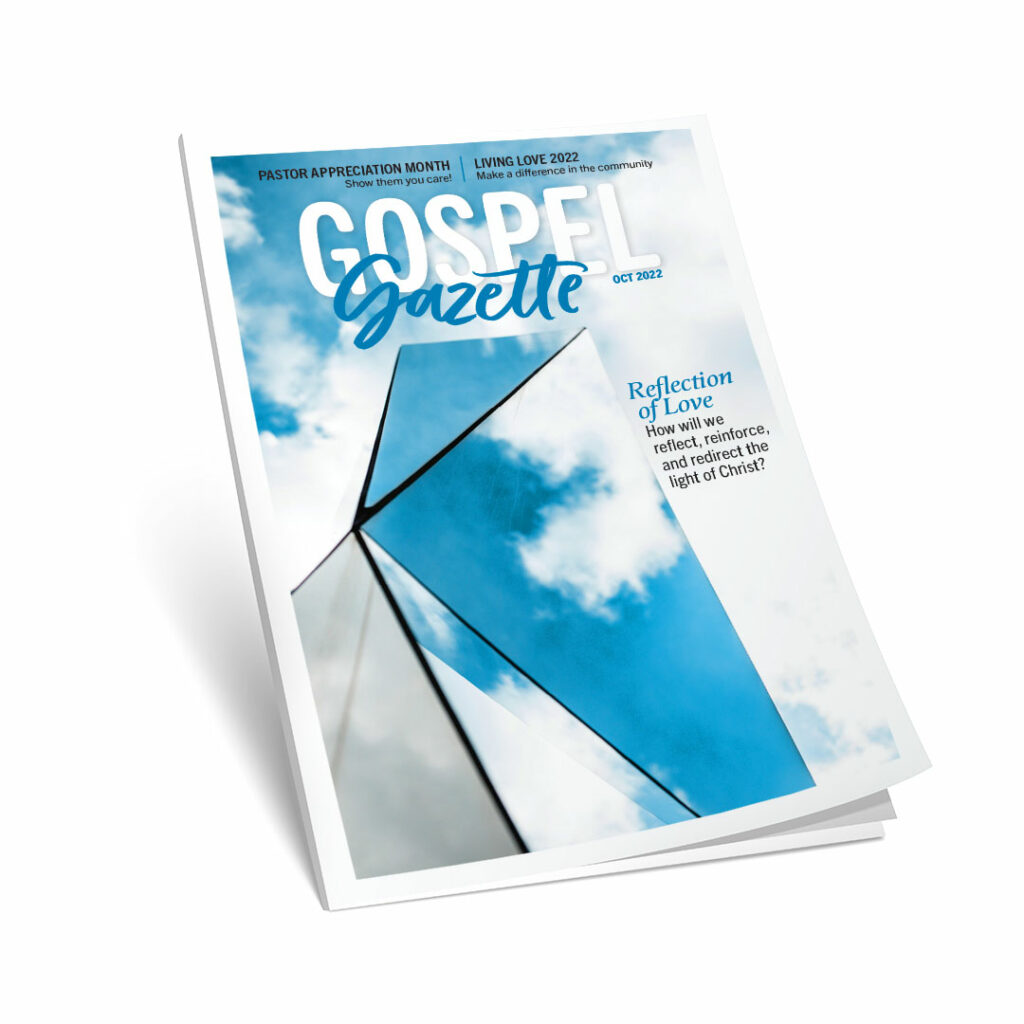 ---
Letter from Pastor David
I had the opportunity to attend a workshop on Methodist history led by Dr. Paul Chilcote, Professor of Wesleyan Theology and Methodist History, at an Asbury Theological Seminary alumni gathering several years ago. Dr. Chilcote is a renowned scholar on the history of Methodism, and shared much about the beginnings of the Methodist movement in the 1700s in Great Britain and colonial North America. I'd like to share some of the information from that workshop with you:
John and Charles Wesley, brothers and clergymen in The Church of England, never set out to start a new denomination. Their original intention was to reform The Church of England, the denomination for which both were clergymen for their entire lives. But when John Wesley sent two of his movement's leaders—Thomas Coke and Francis Asbury—to North America (angering many, including his brother, in the process) that led to the founding of "Methodist" churches.
It is John's sermons, notes, and letters that shape many Methodism philosophies, particularly our distinctive emphasis on God's grace as fourfold: prevenient (grace before us), converting (grace within us), justifying (grace beside us), and sanctifying (grace behind us). It is his zeal for global missions that remains a core value in churches claiming Wesleyan or Methodist heritage, like ours.
And it is Charles' hymns, over 6,000 he penned for the burgeoning reform movement, that comprise the Methodist Hymnal. In fact, Methodists became known in some quarters as "The Singing Church." (Certainly, I think our church deserves this moniker with our wonderful music ministries led by our Director of Music, Scott Spradlin, and our many volunteer and staff musicians.)
A Church Conference is a Methodist tradition that dates back to the Wesleys. They are special events where local churches are called to celebrate their mission and ministries of the past year, and envision them in the year to come.
The topic of the Wesleys is relevant, since this is also a month in which United Methodist Churches in the East Central district will gather together for their Conferences. Our individual Church Conference will take place at First United Methodist Church of Tavares at 4 pm on Sunday, October 16,.
A Church Conference (or "charge conferences" depending on the context) is a Methodist tradition that dates back to the Wesleys. They are special events where local churches are called to celebrate their mission and ministries of the past year and envision them in the year to come. I hope you might join us for this special event that will be led by the Rev. Bob Bushong, District Superintendent, in order to celebrate what God is doing through our United Methodist "Connection" in Mount Dora. I also hope this article will have given you an appreciation for our heritage (how God has worked through the gifts of the Wesleys and other Methodist predecessors) and a vision for our hope-filled future (how God will work through our gifts).
I pray for our future as a church, that God might use our prayers, presence, gifts, witness, and service at First United Methodist Church to further his kingdom in the years to come and beyond.
Grace and Peace,
David Averill
---
Pastor Appreciation Month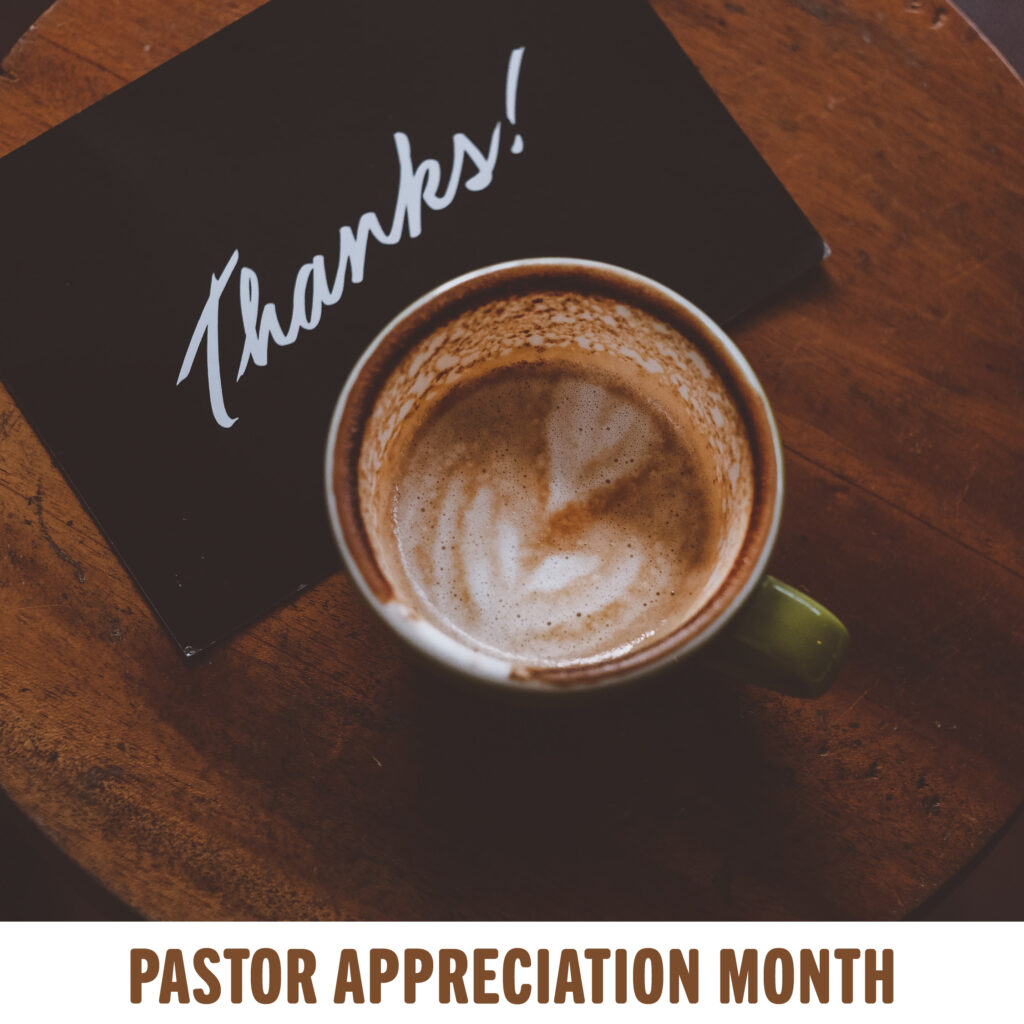 Show Pastor David, Janet, Scott, and Debbie how much they are appreciated and what their ministry and leadership means to you! Below is the best address to send them letters, cards, and words of encouragement. To send an email, click on the name above.
Attn: [David Averill / Janet Westlake / Scott Spradlin / Debbie Sprague]
440 E. Sixth Ave., Mount Dora, FL  32757
---
Starting Point Membership Class
Sunday, October 9, 4-5:30pm. Every journey starts with the first step. Your journey of faith in partnership with First UMC begins in the chapel at our Starting Point class. Learn what it means to be a member and discover opportunities for worship, study, and service both in our congregation and in the community.
---
Why Volunteer During the Craft Fair?
It extends radical hospitality to others.
It strengthens the volunteer's faith.
It allows us to tell Christ's story and show God's love and grace to the community.
During the Craft Fair (Saturday, October 22 to Sunday, October 23), our volunteers greet guests, guide people to the bathrooms, and offer tours of our stained glass windows. Tour guides will be trained and given a guidebook.
On Saturday, shifts are 8:30-11:30am, 11:30am-2:30pm and 2:30-5pm. On Sunday, shifts are 12:15-2:30pm and 2:30-5pm. If you would like more information about volunteering or want to reserve a time slot, contact Janet Westlake.
---
Florida East Central District Annual Conference
Saturday, October 16, 4pm. Plan to attend the annual Church Conference at Tavares United Methodist Church (600 W. Ianthe St.). All professing members are eligible to vote on the business matters of our church. The District Superintendent, Dr. Bob Bushong, will be presiding along with Pastor David.
---
Trunk or Treat on Wonderful Wednesday
October 26, 7-8pm. We have 100+ children and youth on campus on Wednesday nights. This year, our Trunk or Treat targets these students and their families. Three ways to participate:
Be part of it! Decorate your trunk and park in our Grandview lot to give candy to children. A prize is awarded for the best theme. (Friendly themes only.) Call the office to reserve a space.
Donate candy. Bring individually packaged candies to the church office or the Fifth Avenue entrance.
Donate funds toward the cost of Kona Ice treats.
---
Fun and Fellowship Opportunities
Footprints Family Fun 
Sunday, October 23, 10:30-11am. Enjoy community and a continental breakfast in Friendship Hall.  Meet other parents, your child's small group leaders, and other volunteers. We look forward to seeing you there!
Senior Center Activities
2nd & 4th Tuesdays, 10am-1pm. The Mount Dora Senior Center offers programs and games at the MLK Center.
Christian Book Club
October 12, 3pm. Meet in the chapel to discuss this month's book, Time to Stand by Robert Whitlow.
---
Friendship Dinners are Back!
Begins October 12, 5:30-6:30pm. Connect with friends over a hot meal before our Wonderful Wednesday activities. Bring a neighbor, a friend, a colleague, someone hungry for terrific food and for the good news of Christ! 
The cost is $7 per person (or $25 for a family of 4+). Each dinner will include a drink, entrée, salad, and dessert. You can make dinner reservations by the Monday preceding each dinner by calling the church office or checking the box on your Connection Card during the service.
October Meal Calendar
Oct. 12: BBQ Pork 
Oct. 19: Chili and Rice 
Oct. 26: Chicken Tetrazzini
---
Sunday Morning Studies 
Carpenter's Class
9:30am, CEC Building. Currently leading a seven-week study on the Psalms. Enter through the north double doors of the Thrift Shoppe.
Proverbs
11am, Friendship Hall. Currently studying the book of Proverbs. Snacks and coffee begin at 10:30.
Bible Explorers
9:30am, Chapel. Currently studying the book of 1 Peter. 
Chronological Study
9:30am, Sanctuary Hall. This group is studying the Bible in chronological order.
---
Journeys of Paul in Turkiye & Greece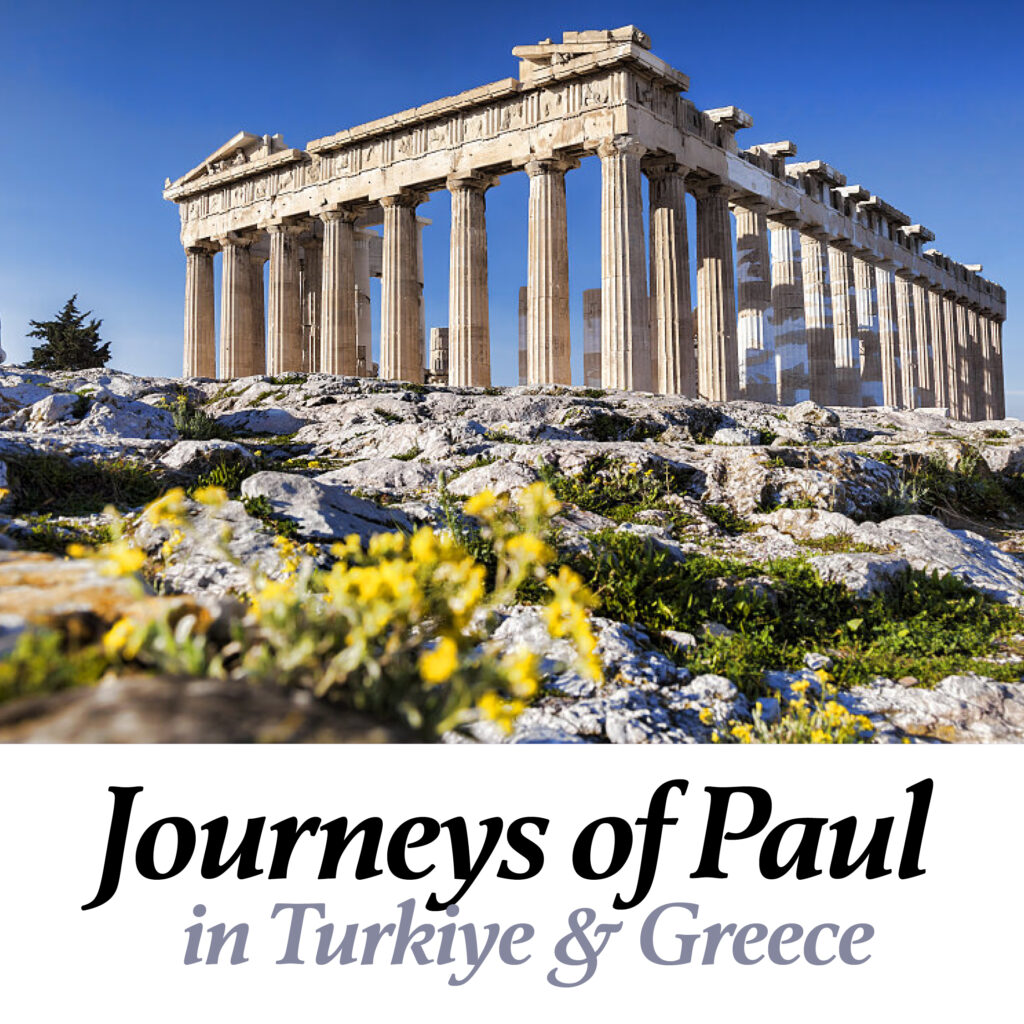 Info session: October 9, 3pm. Trace the steps of the Apostle Paul through Athens, Corinth, Thessaloniki, Amphipolis, Philippi, Istanbul, Antioch, and many more! Join Pastor David Averill on this 13-day pilgrimage to Greece and Turkey in October 2023. 
The trip is organized by Educational Opportunities Tours, a Christian travel ministry that leads Holy Land pilgrimages, retreat cruises, and cultural expeditions around the world.
Register for the trip and download an itinerary brochure at mdfumc.org/2023-tour. Contact Pastor David for the Tour ID, Trip Code, and other information.
---
Do Good Together
Lake Cares Distribution
First & Third Fridays. This month's dates are October 7 and 21. See our online calendar for more details. Community service hours are available
to students. 
AdventHealth Volunteering 
AdventHealth Waterman relies on volunteers of all ages to meet a variety of needs. Apply online at mdfumc.org/adventhealth
Widowed Support Group 
Fourth Thursdays, 9:30am. Meet in the chapel to support one another in the journey of grief. If you are a widow/widower, you are welcome to be part of this ministry.
---
Commitment Sunday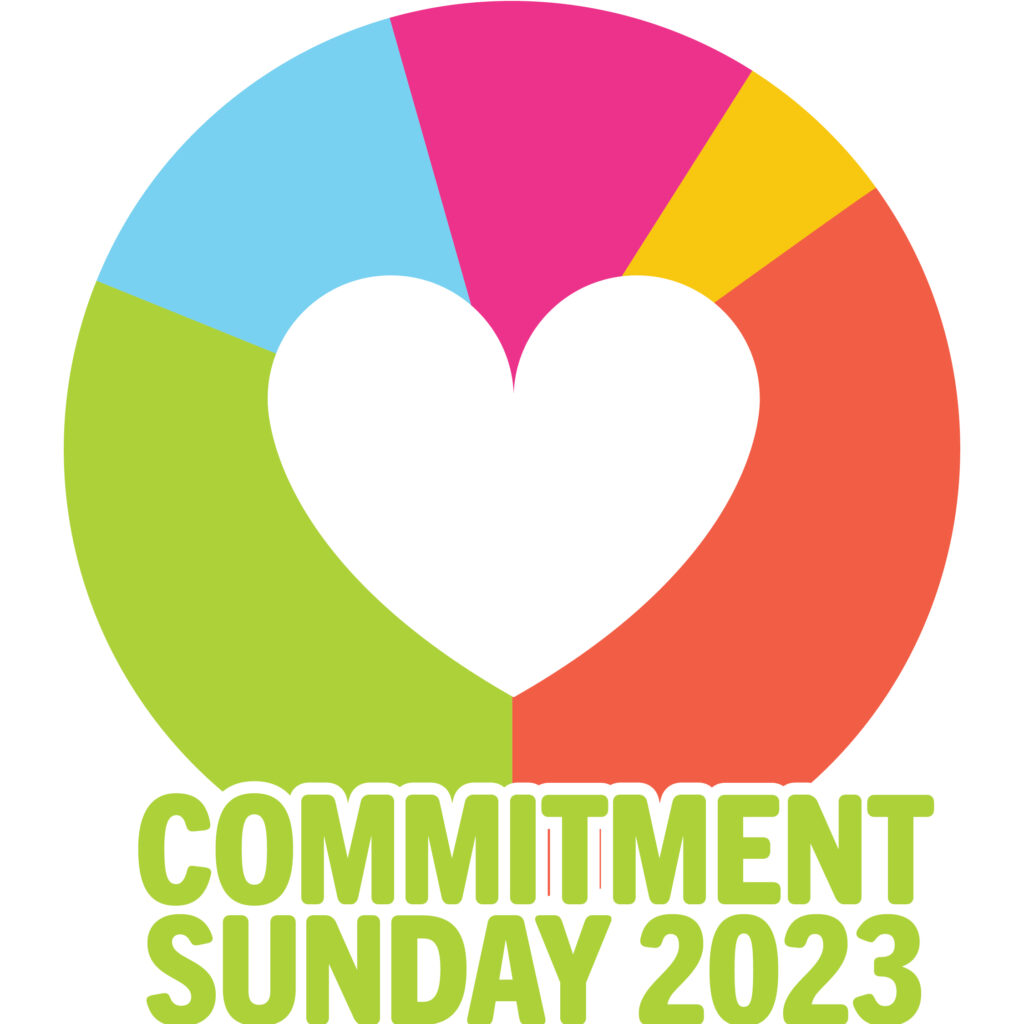 God is at work in our lives and church in ways we cannot see or understand. Through your generosity, you are a stakeholder in His work.
Our ability to make an impact is entirely dependent on God's grace and provision through you. Throughout the month, we will learn about Stewardship and reflect on how God is calling us to give, culminating in us documenting our commitment through the sharing of a 2023 Commitment Card on Commitment Sunday, October 30.
If you didn't receive our Commitment Sunday packet, which includes a Commitment Card, an informational brochure, a 2023 Scope of Ministries Report, and a set of Heart Cards to share how we have impacted your faith journey, contact the church office.
---
Living Love Reaches Our Community
Saturday, November 5, 9am. Demonstrate Loving God, Loving Others to your community during our semiannual Living Love volunteer event. Beginning at 9:00 am, we will meet in Friendship Hall and receive our assigned worksites.  Projects may include landscaping and sanitizing, moving mulch, delivering gifts to public servants, making crafts with kids, creating cards for shut-ins, or cooking lunch.  After serving and loving our neighbors, we will return to Friendship Hall for lunch together.
All ages are welcome and needed.  Every participant will receive a free T-shirt!
Sign up now »
---
The Power of a Shoebox
Since 1993, Operation: Christmas Child, run by Samaritan's Purse, has delivered shoebox gifts to more than 188 million children in over 170 countries. The project delivers not only the joy of what, for many kids, is their first gift ever, but also gives them a tangible expression of God's love. Tens of thousands of volunteers from local churches around the world partner with Samaritan's Purse to present the Gospel of Jesus Christ at festive outreach events where children are surprised with these shoebox gifts.
Last year, our congregation filled 74 shoeboxes for low-income children around the world. You can help a child this year by filling any plastic shoebox with toys, gifts and hygiene items, labeling it with a suggested age and gender, and returning it to the Fifth Avenue entrance by November 13. Official Operation: Christmas Child shoeboxes are available in the church office if you prefer.
Learn more about the initiative at samaritanspurse.org/operation-christmas-child
---
To stay up to date on First Church of Mount Dora news and events, subscribe to our newsletter on the home page! »